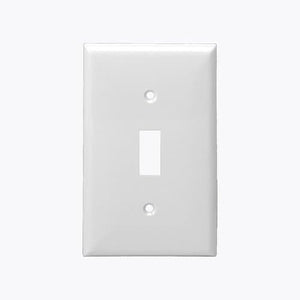 Description
This mid-sized white wall plate is designed to be larger than standard wall plates in order to conceal damage or larger electrical box openings. 1-gang wall plates are best for small rooms like closets, bathrooms, offices, and kitchens.
Thermoplastic Construction provides lightweight, yet durable protection.
High-impact resistance limits access to live parts due to breakage.
Smooth finish without recessed lines for easy cleaning and to maintain attractive appearance.
Environmental: Flammability UL94, V2 Rating.